Photos are for reference only. Lighting will affect the look of materials. Please order samples for an accurate depiction of finishes
Finishes
Dark Gray
Stocked In:
- Gray
• Glass Fiber Reinforced Concrete (GFRC)
• Stainless Steel
• Tempered Glass
• Fire Pits come ready fitted for Propane Tank use.
• Fire Pit Natural Gas Conversion Kits are available upon request.
READY TO SHIP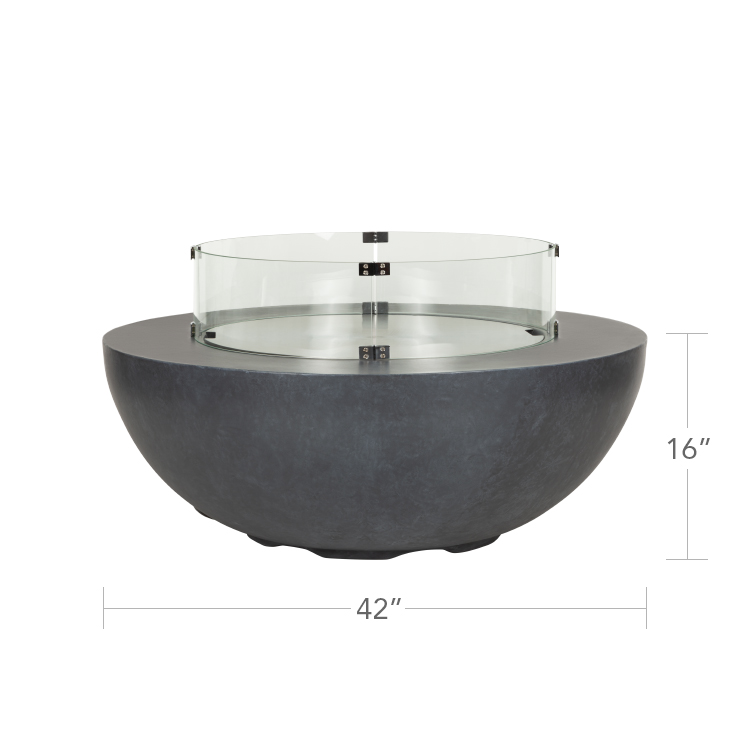 NOTE: Dimensions may vary by up to an inch. Weights are an estimate and for reference only.