Photos are for reference only. Lighting will affect the look of materials. Please order samples for an accurate depiction of finishes.
Finishes
- Body
Camel Duraweave
Gray Duraweave
White Duraweave
- Cushions
Sunbrella Upholstery

Canvas Black
Canvas Coal

Canvas Granite

Canvas Natural

Canvas Taupe

Canvas Flax

Canvas Birds Eye

Canvas Vellum

Canvas Bay Brown

Canvas Cocoa

Canvas Camel

Canvas Heather Beige

Canvas Antique Beige

Canvas Henna

Canvas Terracotta
Canvas Brick

Canvas Rust

Canvas Tuscan

Canvas Jockey Red

Canvas Logo Red

Canvas Melon

Canvas Sunflower Yellow

Canvas Buttercup

Canvas Teak

Canvas Brass

Canvas Wheat

Canvas Fern

Canvas Forest Green

Canvas Macaw
Canvas Ginkgo

Canvas Parrot

Canvas Navy

Canvas True Blue

Canvas Pacific Blue

Canvas Regatta

Canvas Teal

Canvas Sapphire Blue

Canvas Sky Blue

Canvas Mineral Blue
Canvas Glacier

Canvas Aruba

Canvas Burgundy

Canvas Blush

Canvas Hot Pink

Canvas Spa
Dupione Walnut
Dupione Latte
Dupione Sand
Dupione Crimson
Dupione Papaya
Dupione Laurel
Dupione Paradise
Dupione Peridot
Dupione Aloe
Dupione Celeste
Dupione Galaxy
Cast Slate

Cast Shale

Cast Mist

Cast Ash

Cast Silver

Cast Lagoon

Cast Oasis

Cast Petal

Regency Sand

Maxim Heather Beige

Gavin Mist

Foster Surfside

Berenson Tuxedo

Linen Stone

Linen Champagne

Linen Antique Beige

Lido Indigo
Frequency Ash

Frequency Sand

Frequency Parchment

Echo Dune

Echo Ash

Foster Metallic

Dolce Mango
Echo Sangria

Bravada Salsa

Bravada Limelite

Echo Midnight

Seville Seaside

Shore Regatta

Cabana Regatta

Dolce Oasis

Shore Classic

Spectrum Coffee
Spectrum Caribou

Spectrum Graphite

Spectrum Eggshell

Spectrum Sesame
Powder coated aluminum frame with fabric decorative sides and fabric upholstered seat cushion.
READY TO SHIP
Dimensions
Daybed Sku: SF-2028-222 R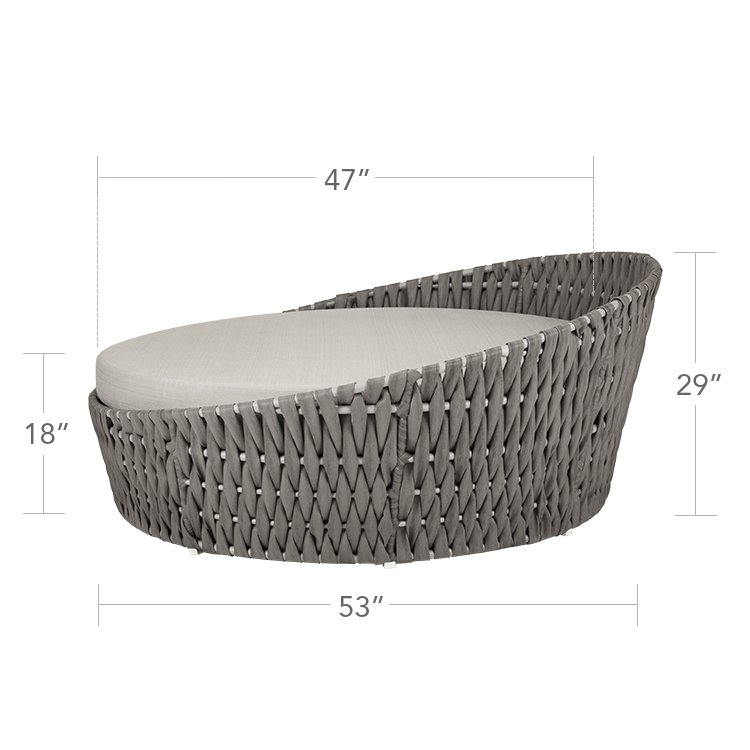 NOTE: Dimensions may vary by up to an inch. Weights are an estimate and for reference only.