Photos are for reference only. Lighting will affect the look of materials. Please order samples for an accurate depiction of finishes.
Aria
Coffee Table (Rectangular)
Finishes
Kessler Silver
Tex Gray
Tex White
Stock in:
- Kessler Silver Powder Coated Aluminum Frame
- Tex White Powder Coated Aluminum Frame
READY TO SHIP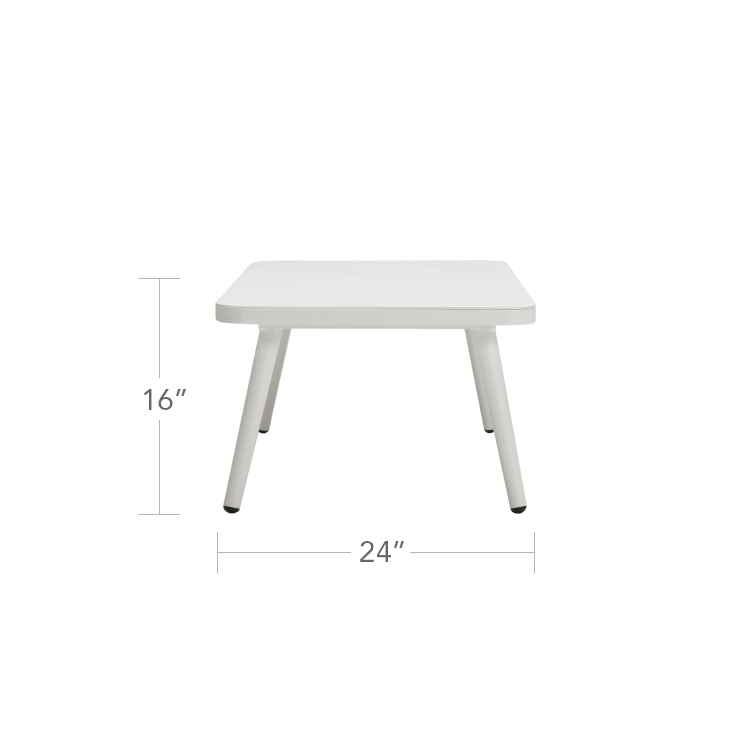 NOTE: Dimensions may vary by up to an inch. Weights are an estimate and for reference only.